Torun Fortress Museum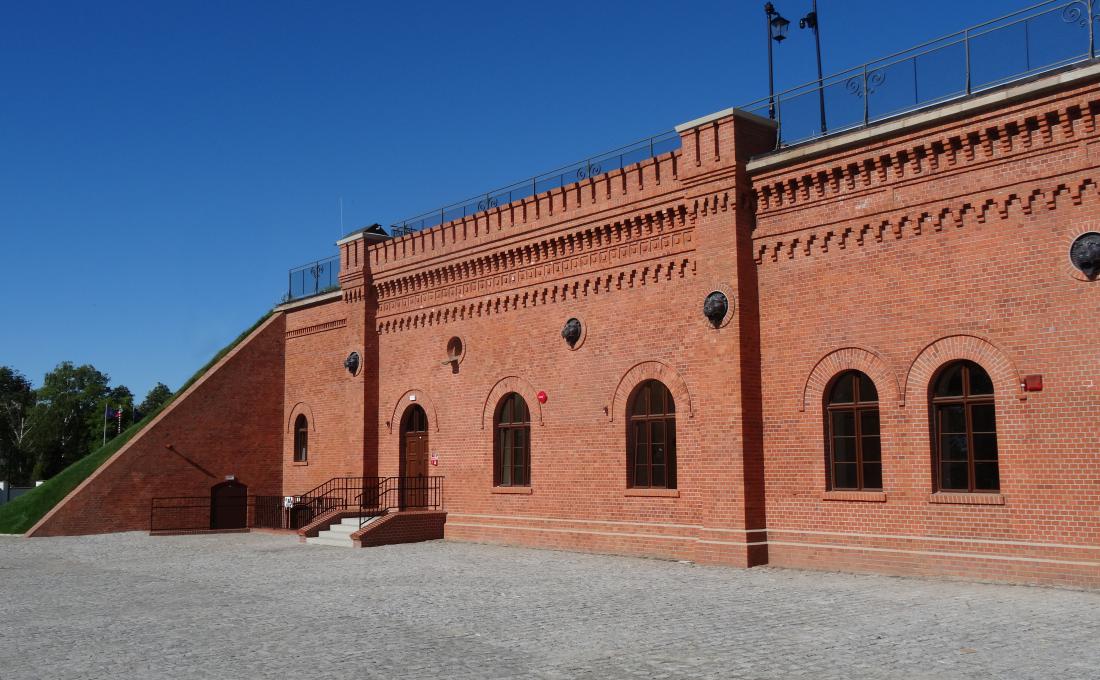 Torun Fortress Museum
ul. Wały Generała Sikorskiego 23/2
87-100
Toruń
dhtt

[at]

muzeum.torun.pl
Opening hours:
tuesday - sunday 10:00-18:00
monday: closed
tuesday-sunday 10:00-16:00
monday: closed
Description:
The historic Toruń Fortress was a multidimensional creation and it remains multifaceted even from a modern point of view, as a piece of cultural heritage consisting of numerous material objects, including foremost the remaining buildings, items and documents, as well as memories concerning the events related to the fortress, and modern uses of the fortress's objects along with their cultural contexts.
The main goal of creating the Toruń Fortress Museum in the building of the former fortress barracks is to ensure that the remnants of one of the best preserved fortresses in Europe arenot forgotten by the society. The museum will present the history of the fortifications, from the Middle Ages to the mid-twentieth century, as well as the history of one of the largest military garrisons in Poland during the inter-war period.
Various exhibition rooms will showcase all types of fortress objects from Toruń, including also mock-ups, models and computer visualisations. The exhibition will be complemented with original items, including pieces of equipment, weapons and uniforms of soldiers from various historical periods.
The Toruń Fortress Museum will focus not only on the history of military architecture, but also on the history of the city and its surroundings, the influence of the fortifications on the area's development and the fights conducted in and around the Toruń fortifications.
The exhibition will endeavour to showcase not only material and fortress objects, but also depict how they were constructed and used by people stationed in the fortress.
It was also present the history of the oldest military training ground in Europe (many elements of the former training grounds infrastructure have survived to this day and some of them will be exhibited in the new museum) and draw attention to the places of martyrdom, including the prisoner of war camp from 1939-1945 whose history remains currently relatively unknown.
The last element of the new exhibition will be the history of the Toruń garrison in the period of 1920-1939 when Toruń was the home of more than 90 military units and institutions. Toruń was also the largest centre of military education in the country, offering military schools for all kinds of troops – aviation, navy, and land forces.
The Museum will also organise temporary and special commemorative exhibitions and present the Toruń Fortress in its current state, providing information on the status of individual fortress objects and their use.
The subject matter of particular thematic blocks will be presented in a chronological order, allowing to show the evolution of the Toruń forts throughout the history of fortifications development. Each exhibition room (barracks chamber) will be devoted to presentation of a single issue (topic).