Sightseeing route
Toruń can be experienced at one's individual pace, with a map in hand and an audiobook by the ear. We invite all interested guests to the sightseeing route, which includes the most important points of the old town and the surrounding area. We wish you a pleasant stay.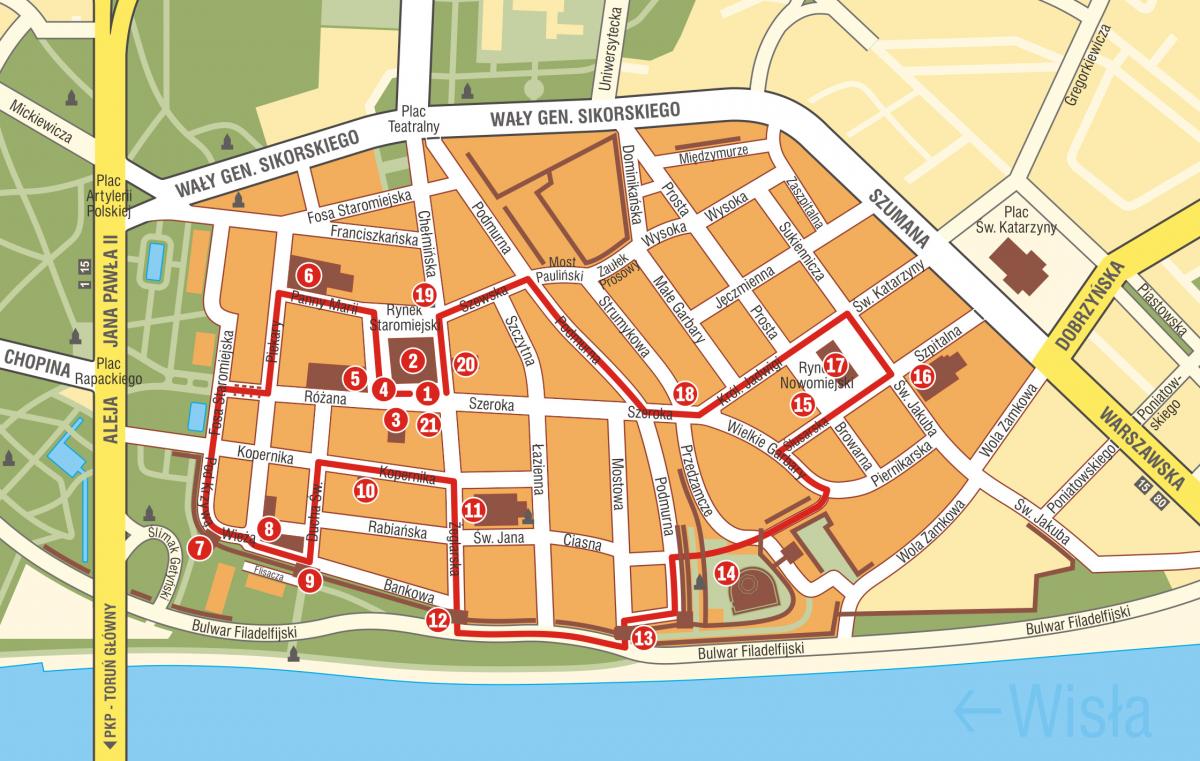 1. Monument to Nicolaus Copernicus
 2. Old Town Hall
 3. Artus Court
 4. Flisak statuette
 5. Church of the Holy Spirit
 6. Catholic Church of the Assumption  of the Blessed Virgin Mary
 7. Leaning Tower
 8. Renaissance granary
 9. The Monastery Gate
 10. House of Nicolaus Copernicus
 11. Cathedral of St. John
 12. The Sailor's Gate
 13. Bridge Gate
 14. Ruins of the Teutonic Castle
 15. Tavern under the Blue Apron
 16. Church of St. James
 17. Former Evangelical church
 18. Streets of Queen Jadwiga and Szeroka
 19. Filuś
 20. Tenement under the Star
 21. Figure of a donkey
Our tour is also available in the form of an audioguide for download in mp3 format with a map of the center for printing in pdf format.