Olenderski Park Etnograficzny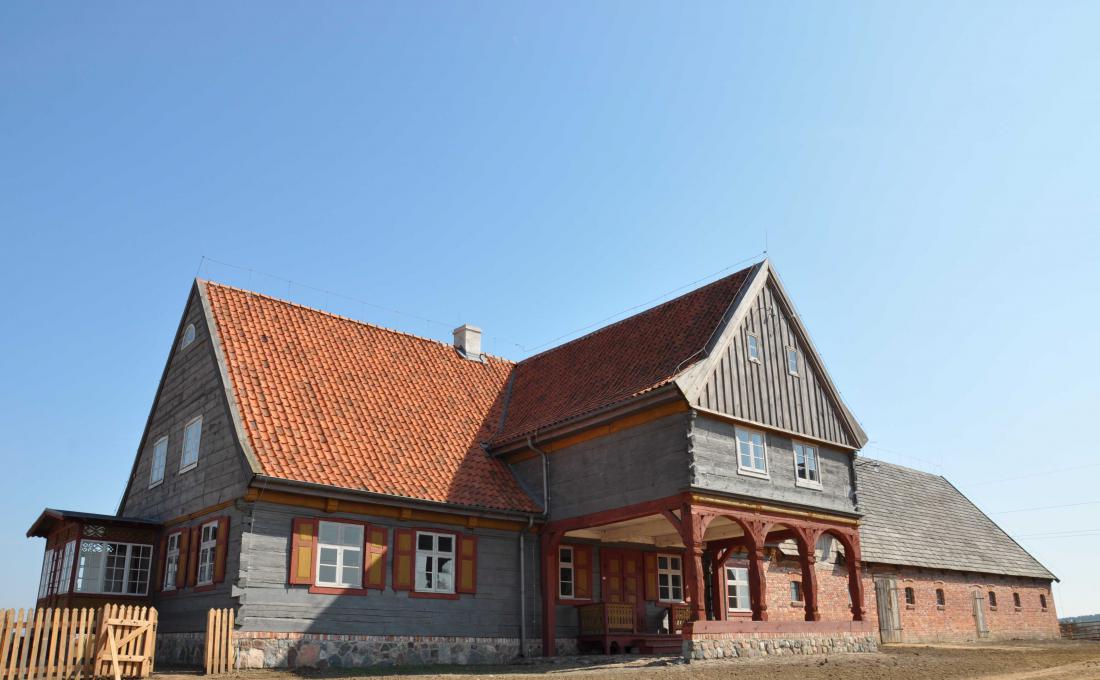 Olenderski Park Etnograficzny
87-165
Wielka Nieszawka
kontakt

[at]

etnomuzeum.pl
Opening hours:
tuesday-sunday: 10.00-18.00
wednesday: 9.00-16.00
monday: closed
Description:
The Olender Ethnographic Park in Wielka Nieszawka (ul. Mennonitów 14) is the first museum in Poland dedicated to Olender settlements developing since the sixteenth century. At first, these were the settlers from the Netherlands and Friesland – members of the Protestant Mennonite group who could freely profess their faith in the tolerant Kingdom of Poland. They settled on flood lands and barren lands from Zuławy up the Vistula river to Torun and further to Masovia. With time, the term olender/ oleder (Hollander) has lost its ethnic meaning and started to be also used in relation to other settlers – Germans (Protestants) and Poles (Catholics) who enjoyed the privileges based on the law system introduced originally for the settlers from the Netherlands. The main aim of the Park is to recreate a fragment of the cultural landscape of the Vistula village from the turn of the nineteenth and twentieth centuries. The area of over 5 ha is covered by a reconstructed Olender village of the most characteristic composition, so-called rzedówka bagienna [linear layout]. There are 3 full farms consisting of 6 historical dwelling and farm buildings. They have been transported from the area of Lower Vistula Valley and originate from the eighteenth and nineteenth centuries. These objects are the most valuable, preserved up to today, examples of architecture characteristic for Olender settlements. They are surrounded by farmlands, meadows, gardens and orchards. The road which connects the farms was planted with fruit trees, the dehydration channels with willows and the settlements with high farmhouse green.