Hotel Eter ****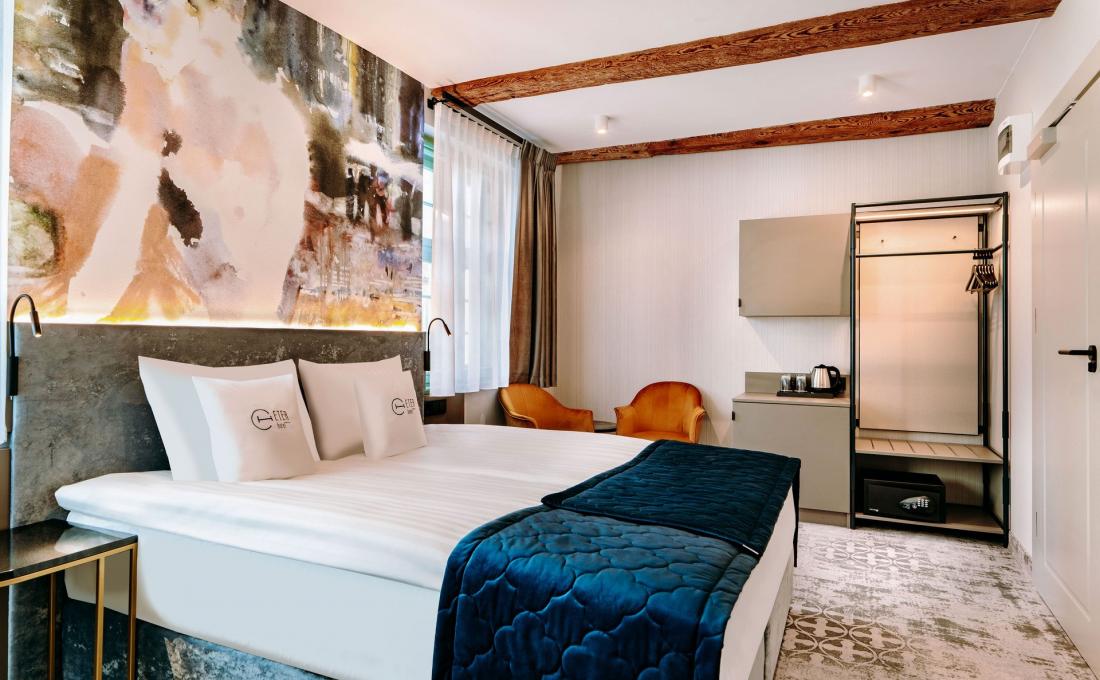 Hotel Eter ****
87-100
Toruń
recepcja

[at]

hotel-eter.pl
Description:
Hotel offers 26 spacious rooms and a carefully designed apartment. The rooms are arranged in two parts: historic and modern.
In the older part of the building, the historic character of the place has been restored through the conservation of wooden and brick elements. From some of the rooms you can admire the beautiful Gothic basilica. The traditional atmosphere is balanced by the sensual graphics of Krzysztof Ludwin. The new part of the building is bright and sunny. The rooms in this part are in a modern style and their interiors are decorated with graphics by Katarzyna Wasilewska from the "Ether of Life" collection.
The facility has a relaxation area with a dry sauna and massage chairs, and gothic rooms on level -1 for special intimate parties. The ESENCJA restaurant combines traditional Polish cuisine with international culinary novelties. The hotel lobby is an oasis of relaxation with an offer of proprietary drinks.
ETER is located on a quiet outskirts of Toruń's beautiful old town, allowing you to take a break from the hustle and bustle of the city. There are several parking spaces in front of the building for convenient unloading of luggage. The hotel's car park is just 100 meters away. A big advantage is the proximity of the train and bus stations.