The castle in Golub-Dobrzyń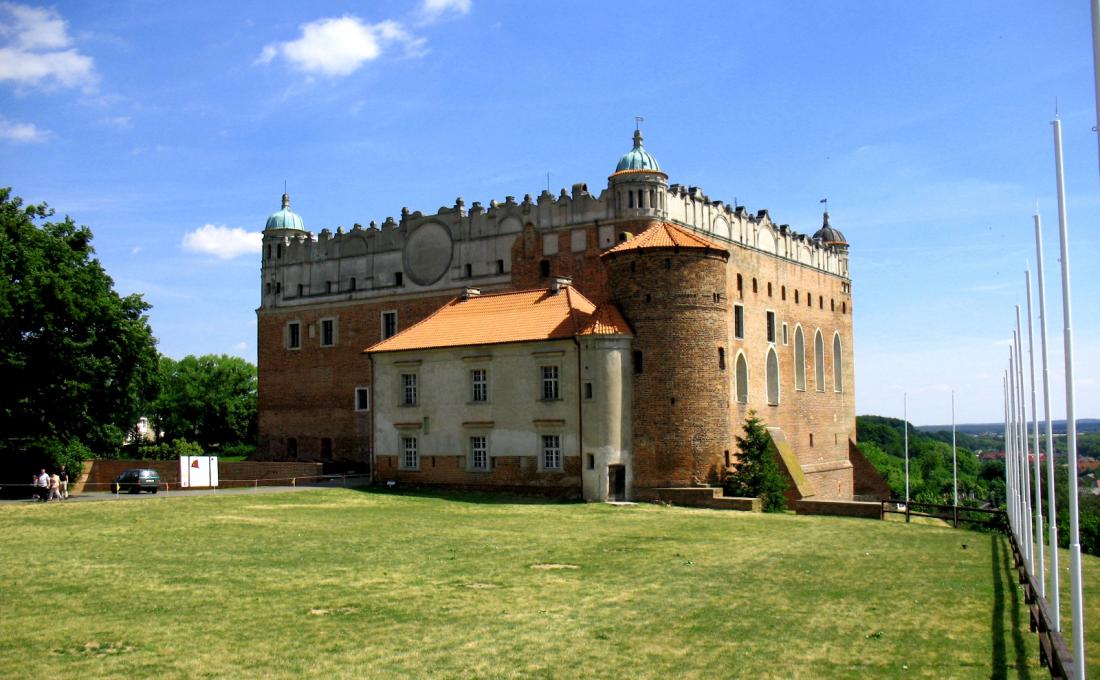 The castle in Golub-Dobrzyń
87-400
Golub-Dobrzyń
Description:
The castle in Golub-Dobrzyń, picturesquely situated on the riverside hill, was built by Teutonic knights after 1293. The brick fortress was originally both the Komtur's office and a bastion protecting the border between the Teutonic Land and Poland. It ensured the safety of the Drwęca River crossing. Over time the castle lost its military significance. In the seventeenth century it was a home for  princess Anna Wazówna who transformed it into a renaissance residence.
Nowadays the castle is a place where popular knight's tournaments are held, and the most famous one takes place annually in July. The castle hosts also oratorical contests and New Year's balls with an attraction of spectacular appearance of Anna Wazówna's ghost. The castle is currently open for tourists. The tour starts on the gallery-surrounded courtyard and leads through the spacious basements which used to be storerooms. One of the rooms on the ground floor is home to an ethnographic exhibition presenting exhibits from the Golub-Dobrzyń region. Next, the visitors can see a fire box used once for heating the castle. Then they are guided to the room which allegedly was a torture chamber.
So called horse stairs lead from the castle courtyard to higher floors. The stairs were for the knights who used to horse ride straight to the chambers. An expiatory chamber, a hunger dungeon, a refectory and a chapterhouse are also available for tourists. The castle museum is open every day – the sightseeing is guided by a local guide. The castle offers accommodation and has a restaurant.
Its close location to Toruń (around 40 km) allows for easy access by car or even by bicycle.  Frequent bus connections from Toruń are also available.
Zamek Golubski
Golub-Dobrzyń
ul. PTTK, tel. 56 683 24 66