Bydgoskie Przedmieście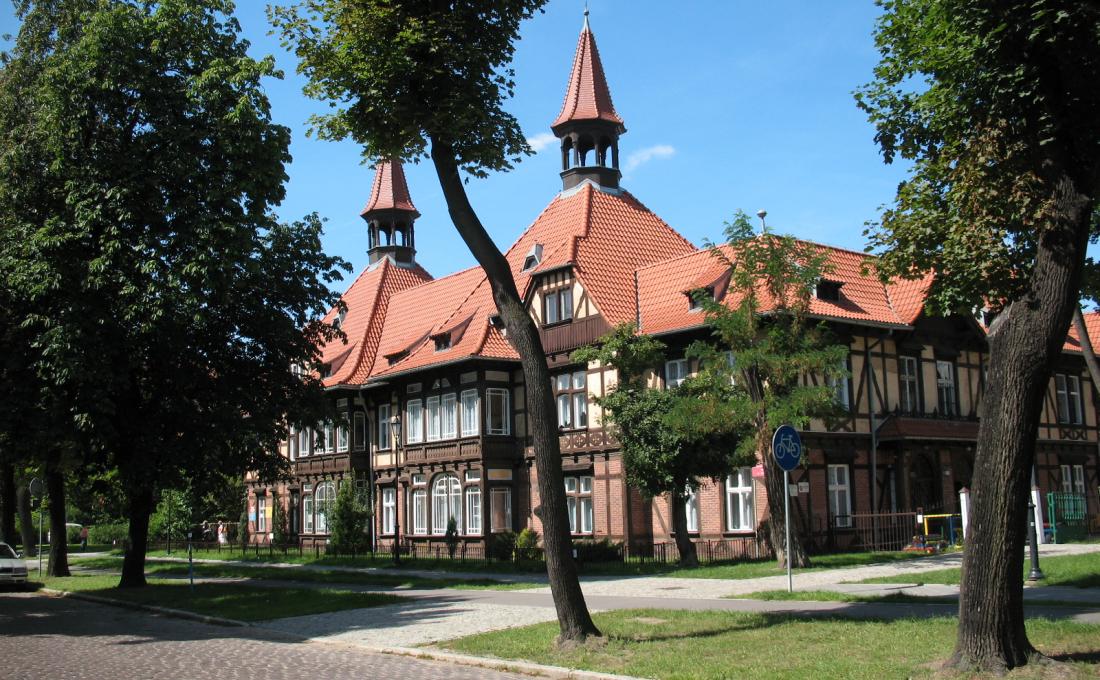 Bydgoskie Przedmieście
87-100
Toruń
Description:
Bydgoskie Przedmieście is a district of Toruń situated west from the Old Town. Since the 80s. of the nineteenth century it had been a prestigious neighbourhoodinhabited by wealthy middle-class. At that time, many magnificent townhouses and public utility buildings were built, a park and a botanical garden were founded – the oases of greenery which immensely contributed to the charm and the exclusive character of the district.
The architecture
The main value of Bydgoskie Przedmieście is its old architecture. Above all, there are charming tenement townhouses from the end of the nineteenth and the beginning of the twentieth century. They are adorned by numerous architectural details and spectacular ornamental motifs. Many among the houses built there where erected as post and beam constructions also called timber framing. Some of them had characteristics of magnificent residential houses – especially in Bydgoska and Konopnickiej Streets.
Residential buildings and modernistic community houses situated in e.g. Słowackiego Street, the National Forest Holding building in Mickiewicza Street and the exhibition hall in Szosa Bydgoska are from the interwar period.
The City Park
Bydgoskie Przedmieście is rich in green areas, including, among others, the City Park. It was founded in 1817 and it stretches along Bydgoska Street for over 1 km. It is one of the oldest garden foundations in Poland. The area of 25 ha is grown with almost 100 species and kinds of trees and bushes. A unique monument has been standing in the Park for almost 100 years – The Schiller's Bench – made of grey-white marble with brown, bas-relief plaque with the poet's profile – settled at the park alley on the 150th anniversary of Schiller's birth.
Rybaki Street
Rybaki Street goes from east to west in the south part of Bydgoskie Przedmieście. The name comes from a fishing settlement situated there in the Middle Ages. Nowadays in Rybaki Street one can find traces of the old architecture in the form of wooden dwelling houses from the nineteenth century. One of them, number 9/11, used to be 'Garden in the Valley' inn, which was famous for its excellent crayfish soup. The Winter Port, built in 1879, is located nearby. Once, it was a base for monitors, i.e. inland artillery ships, currently it serves as a maintenance shipyard for river watercrafts.