Bike Café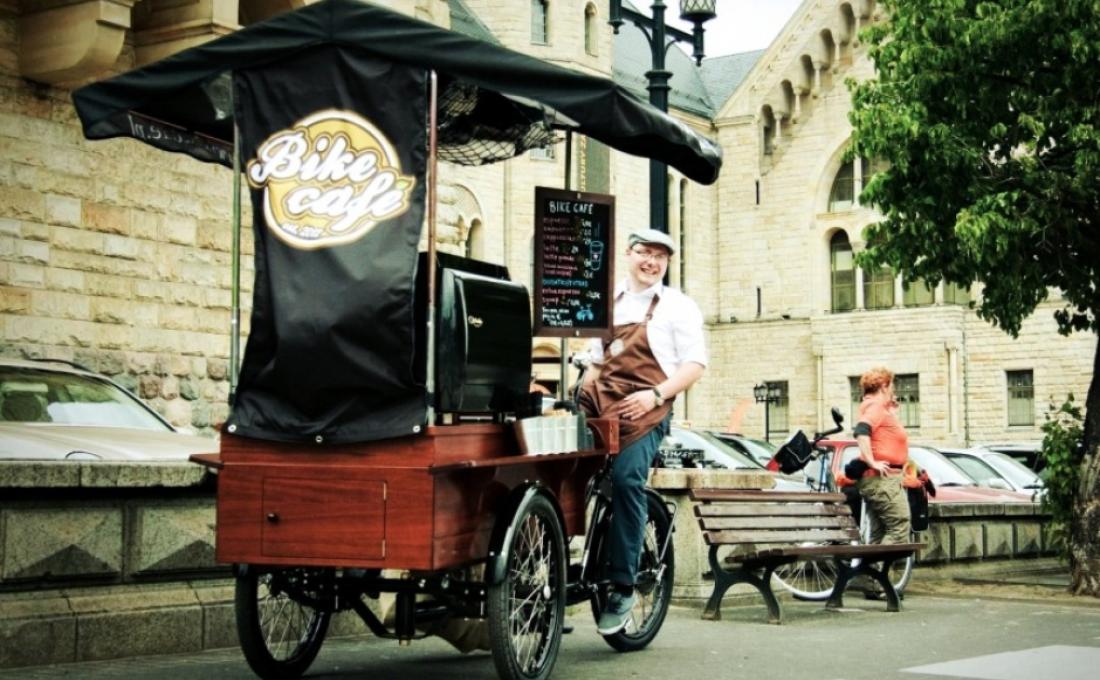 Description:
The first mobile cafe in Toruń - Bike Café. The Bike Café is powered by the strength of human muscles, thanks to which we do not disturb the moment of respite at a cup of coffee in the beautiful atmosphere of Toruń's Old Town. The coffee offered by the Bike Café is organic. Coffee comes from plantations that care for both the natural environment and local communities.
You will meet us in Toruń and in summer and winter.
The main product of the Bike Café is the high quality organic coffee from the Spanish Dibar coffee roaster. Our mix is ​​made of 100% Arabica beans. Our coffee beans come from Central America - Mexico and Nicaragua. Gently roasted coffee, giving a crema with light crema will certainly satisfy even the greatest gourmets.
Discounts for regular customers, cyclists, clients of the Copernicana Tourist Office and Tourist Information.